Date/Time
Date(s) - 04/02/2017
10:00 am - 4:00 pm
Location
Solas Bhride
Categories
Venue: Solas Bhride Centre, Tully Road, Kildare Town
Time: 10.30 Gathering at the Well (adjacent to Irish National Stud
11.00 Registration
The Conference concludes at 4.30 p.m. Full details available on www.afrie.ie or email admin@afri.ie
For 25 years now, the Feile Bride light has been lit, shone, carried and cradled. It has illuminated many subjects and themes since 1993. In the course of this quarter century, Ireland has changed and the world has changed. But the themes of war and climate change leading to the forced migration of people, unfortunately, remain as relevant as ever. How can we transform this vicious circle of darkness into a virtuous circle of light? This question will form the basis of the Afri Conference at Feile Bride. (Afri Programme for Feile Bride 2017)
Speakers:
Alaistair McIntosh holds a PhD from the Academy of Irish Cultural Heritages at the University of Ulster. He is a visiting professor at the University of Galsgow and an H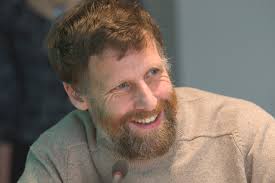 onorary Fellow of the School of Divinity at the University of Edinburgh. Alaistair measures his work against the fundamental question: 'does it give life?' Those enlightening works include the timely and influential Soil and Soul: People versus Corporate Power, which cuts to the core of much current conflict and upheaval. The theme of Alaistair's talk is: "Turn back the Streams of War."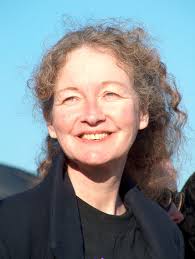 Kathy Kelly is a U.S. peace activist, pacifist and author, one of the founding members of Voices in the Wilderness and currently a co-coordinator of Vocies for Cereative Nonviolence. She will speak on the title "Other Lands have Dreams too" . Kathy will speak on behalf of those who have been pushed out of their life cycle, their homeland, who have been wrenched from the soil of their ancestors as a result of war and climate change. These are the people labelled 'refugees', 'asylum seekers', 'residents of direct provision centres'.